Antacids reduce the amount of acid that is produced in the stomach, rather than neutralizing the acid present in the stomach. While it may provide temporary relief, it can be much more detrimental to your overall health. Your stomach needs to produce acid in order to digest food. Hydrochloric acid is produced as soon as your food hits your stomach and helps to digest protein rich foods. Therefore, people with low stomach acid typically experience bloating and indigestion after eating various animal proteins. We also need a certain amount of stomach acid to properly absorb certain vitamins and minerals as well as kill off harmful bugs we may have ingested in our food preventing things like parasite infections and food poisoning.
Lastly, a few remedies to keep thinks cool...
1. DON'T OVERCROWD THE ROOM.  Your stomach can only hold so much food at once. Overeating creates pressure on your LES valve causing stomach acids to rise back up into the esophagus.
2. DON'T ALLOW VISITORS TO OVERSTAY THEIR WELCOME.  In other words, poop. Constipation increases the risk of reflux by raising too much pressure inside the stomach cavity.
3. MAKE SURE THE DOORMAN IS ALERT.  Certain foods relax the sphincter muscle (aka the valve) causing acids to flow back up into the esophagus. Foods that are high in acidity can sometimes cause burning irritation within the already highly acidic stomach. These foods can include: tomatoes, citrus fruits, garlic, onions, chocolate, coffee, alcohol, caffeinated products, spicy foods, and peppermint. These foods are also highly acidic. However, as I always say the body is not one size fits all, so keep a food journal to determine which foods cause you heartburn.
4. CALL UPON REINFORCEMENT.  Take a betaine hydrochloride supplement, which can be found in tablet form by itself or paired up with other helpful digestive aids. If you don't produce enough stomach acid, chances are you aren't producing certain digestive enzymes. Taking a supplement will help you absorb more nutrients from the food you eat and help to correct the symptoms listed above. 
My favorite supplements are: Standard Process Betaine Hydrochloride or Pure Encapsulations Digestive Enzymes Ultra with HCL 
5. SUCK ON A LEMON. I realize it's counterintuitive, but before you decide to discredit me and google WebMD, hear me out. Lemon is indeed a citrus fruit; however, when lemon juice has been fully metabolized in the body it turns alkaline. Therefore, instead of milking those internal fires for all they're worth, become your own firefighter with a little sour solvent. When life gives you lemons, eat them!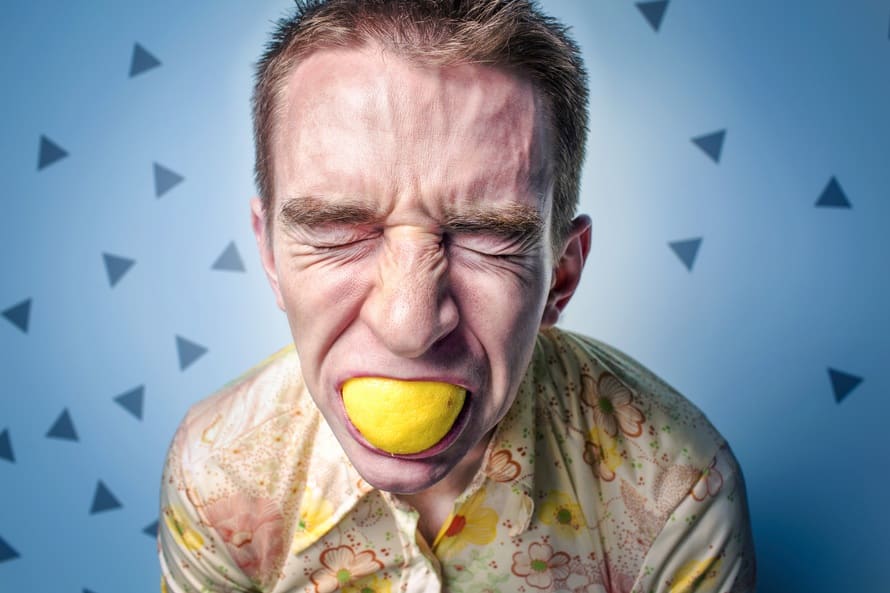 XOXO,
V